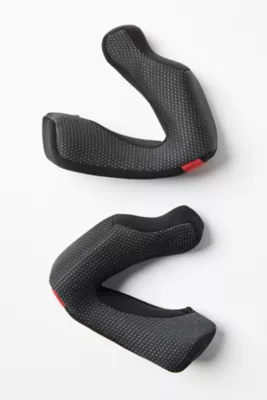 Thank you, we will email you when the item is in stock.
Replacement V3 RS cheek pads, size 40 mm
V3 RS cheek pads are interchangeable over all helmet sizes. Helmet comes with a 45 mm installed but can be customized with either 40 mm or 50 mm replacement cheek pads. Select the 40 mm cheek pads for a looser fit.
Replacement V3 RS cheek pads
40 mm thickness
5 mm thinner than original pads
Sold as pairs
One size fits all sized V3 RS helmets