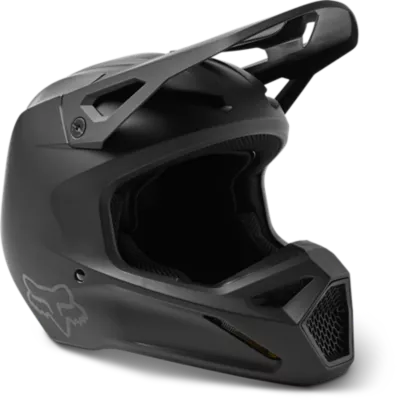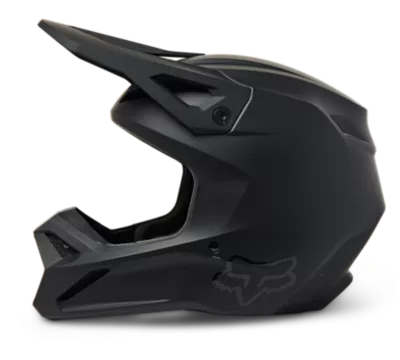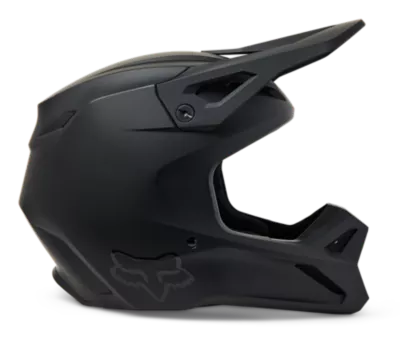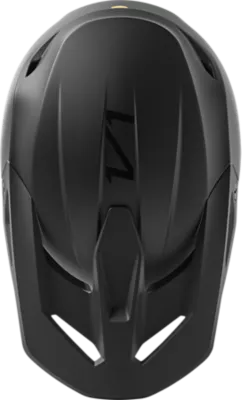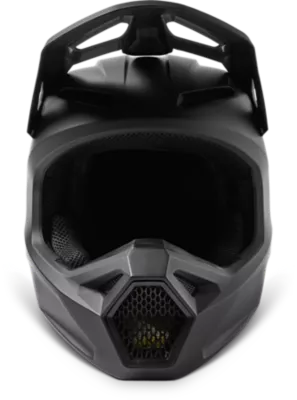 Youth V1 Matte Black Helmet
Price reduced from

£ 189.99

to
£ 123.49
35% Off
Thank you, we will email you when the item is in stock.
Meets ECE 22.06 and DOT certifications
Mips® equipped
Optimum airflow
The New Standard
The Youth V1 Matte Black Helmet is one of the most competitive, versatile, entry-level moto helmets on the market. With a large variety of styles, nine sizes, and modern safety features, the V1 helmet is ready for any ride, including dirt bike, ATV, and side by side. Its cold-weather kit makes it ideal for winter activities like winter riding and snowmobiling.
Meets ECE 22.06 and DOT certifications
Mips® equipped
4 shell and 6 EPS sizes for a precise fit (adult and youth)
Adjustable visor
Optiumum airflow
Customizable cheek pads
Removable and washable comfort liner and cheek pads
Available cold-weather kit (sold separately)
Steel D-ring chin strap closure
Certifications
DOT and ECE22.06 standards
Parts
Find replacement parts: Shop Now
For care instructions see our Helmet Care Guide
Note: Avoid exposure to aerosol sprays like bug repellent and sunscreens as they can cause your helmet's finish to peel
Materials: EPS, ABS, nylon, polyester
For care instructions see our Helmet Care Guide
Note: Avoid exposure to aerosol sprays like bug repellent and sunscreens as they can cause your helmet's finish to peel
Materials: EPS, ABS, nylon, polyester
3 Levels of Performance
V3

Race-ready motorcross helmet

Shop V3

Details
Details
Details

Mips® Integra Split impact protection system combines two layers of EPS and is designed to reduce rotational forces in a crash

Equipped with the Multi-Directional Impact Protection System (Mips®), which adds a low-friction layer between the helmet and the head

Equipped with the Multi-Directional Impact Protection System (Mips®), which adds a low-friction layer between the helmet and the head

Meets DOT and ECE 22.06 standards

Meets DOT and ECE 22.06 standards

Meets DOT and ECE 22.06 standards

Available in adult sizes (XS – XXL)

Available in youth sizes (YS – YL), and adult sizes (XS – XXL)

Available in youth sizes (YS – YL), and adult sizes (XS – XXL)

Carbon fiber shell provides increased impact resistance while reducing weight

_

_

4 exhaust vents on the top of the helmet strategically placed to aid in cooling

_

_

Ionic+® moisture-wicking liner and cheek pads with crushed jade Stone Cold® material for added cooling benefits

_

_

Equipped with Emergency Cheek Pad Removal System

Equipped with Emergency Cheek Pad Removal System

_

Speaker recess compartments are compatible with most helmet communication systems

Speaker recess compartments are compatible with most helmet communication systems

_

Hydration routing system allows you to hydrate while on the move

Hydration routing system allows you to hydrate while on the move

_

Each helmet includes a spare visor, spare visor hardware, clip-on visor extension, mud visor, mud visor foam, hydration-compatible mouthpiece, and spare cheek pads in both thick and thin options for a customizable fit

Each helmet includes a clip-on visor extension, spare visor hardware, and a hydration-compatible mouthpiece

_
Size Guide
| Size | Head Size | Cheek Pads | Hat Size | Weight |
| --- | --- | --- | --- | --- |
| YS | 19.3-20.1" | 30 mm | 6 1/8-6 3/8" | 1080±50 g |
| YM | 20.1-20.5" | 30 mm | 6 3/8-6 1/2" | 1080±50 g |
| YL | 20.5-20.9" | 25 mm | 6 1/2-6 5/8" | 1080±50 g |
| XS | 20.9-21.3" | 15 mm | 6 5/8-6 3/4" | 1080±50 g |
| S | 21.7"-22.0" | 30 mm | 6 7/8-7" | 1180±50 g |
| M | 22.4-22.8 | 30 mm | 7 1/8-7 1/4" | 1240±50 g |
| L | 23.2-23.6" | 30 mm | 7 3/8-7 1/2" | 1340±50 g |
| Size | Head Size | Cheek Pads | Hat Size | Weight |
| --- | --- | --- | --- | --- |
| YS | 49-51 cm | 30 mm | 15.6-16.2 cm | 1080±50 g |
| YM | 51-52 cm | 30 mm | 16.2-16.6 cm | 1080±50 g |
| YL | 52-53 cm | 25 mm | 16.6-16.9 cm | 1080±50 g |
| XS | 53-54 cm | 15 mm | 16.9-17.2 cm | 1080±50 g |
| S | 55-56 cm | 30 mm | 17.5-17.8 cm | 1180±50 g |
| M | 57-58 cm | 30 mm | 18.1-18.5 cm | 1240±50 g |
| L | 59-60 cm | 30 mm | 18.8-19.1 cm | 1340±50 g |
| XL | 61-62 cm | 35 mm | 19.4-19.7 cm | 1440±50 g |
| XXL | 63-64 cm | 30 mm | 20.1-20.4 cm | 1440±50 g |