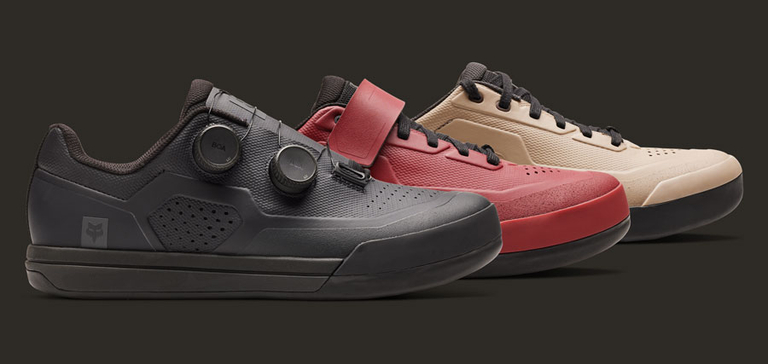 When it all comes down to it, the all-new Fox Union is just that-a shoe. It's just a shoe until you add a rider who brings their passion, style and commitment to the mix. It's just a shoe until the innovative technical features, durable construction and superior comfort are activated to elevate your performance at every turn and on every berm. It's just a shoe. Until you add you.
Ultratac™ Outsole
Fox's proprietary rubber compound balances grip and durability
Molded Upper
One-piece molded upper with welded construction provides durability against the elements
Reinforced Toe
Molded and reinforced toe cap protects against rock strikes
Arch Support
Fox Union Boa® & Fox Union feature replaceable arch support options to suit riders with lower to higher arches
---
In The Press
Vital MTB

"I could not believe how locked to my pedals I felt. In the best way possible, I could not get my feet to slip, shift or move."
Loam Wolf

"From rock strikes, impacts and water splashes, the Fox Unions are likely to be some of my new favorite mountain bike shoes."
Jackson Goldstone

"Fox has nailed it with the perfect stiffness and support"
Bailey Goldstone

"I have never had a shoe that feels so comfortable yet supportive right out of the box"
Eddie Reynolds

"I absolutely love Fox mountain bike shoes, these things are the real deal. I've never been super into mountain bike shoes, but these changed my whole perspective. The flexibility is awesome, mixed with the comfort and support. These things are sick."